Everything you Need at Sunspree
Riding Apparel
Whether you are headed to the show ring or out for a trail ride, Sunspree has everything to outfit the rider from head to toe!
Dressage Collection
Our Dressage Collection features everything for horse and rider to prepare and compete in the ring.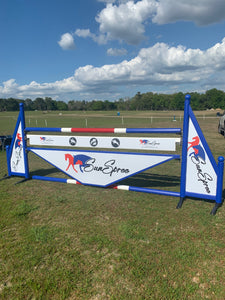 MOBILE SHOW SCHEDULE
September 14-17 WEC Ocala CDI Dressage
September 16/17 Sumter Equestrian Hunter/Jumper & Dressage Series
September 22 Newberry HSITP
October 5-8 Florida Horse Park Region 3 Dressage Champioships
October 14 Jacksonville eq center NFDA Dressage Championships
Fun Accessories
From whimsical boot bags to fly bonnets, you can fill in the gaps with this collection!
Show Apparel

Dressage, Hunters, Jumpers
Show Apparel
Dressage, Hunters, Jumpers